Welcome to Hollister, CA

Hollister, part of San Benito County, has a population of nearly 37,000 and is one of the fastest growing communities in California. Less than 15 minutes from Gilroy, Hollister provides affordable housing and a break from the Silicon Valley daily hustle-and-bustle.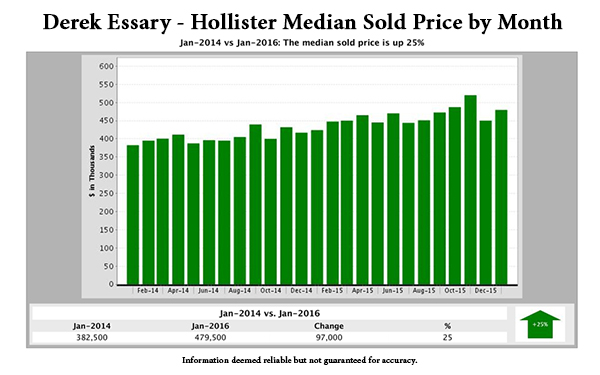 Interested in a full market analysis of Hollister, CA? Contact Derek Essary at 408-963-1295

View Properties Currently For Sale

Where to Eat in Hollister?
What is there to do in Hollister?