Are you a buying a home for the first time?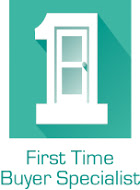 Starting the process can be scary. My job is to make it fun and smooth! My certification as a First Time Buyer Specialist (FTBS) allows me to provide the best service to you. I can explain the entire home search and buying process to you so it is less stressful and there are no surprises. As a FTBS I know all of the unique financing options that can reduce your required down payment and lower your monthly payments. I work closely with the best lenders in Silicon Valley to make sure we get you into your dream home.

Give me a call at 408.963.1295 and let's start working together to find you the perfect property.